About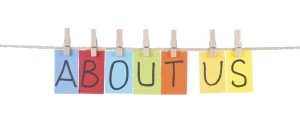 Our History
Kentucky Christian Assembly Church Camp held their ground breaking and Dedication on Oct 17, 1965 at 3:00 PM.
The Original Trustees were Billy Haitt (Wildie Christian Church) Estil McBee (Mt. Vernon Christian) James Taylor (Buckeye Christian) Foster Mullins (Livingston Christian) CB Owens (Brodhead Christian)
The Original Directors were Jack Parsons, Aster McNew (Wildie Christian); Leo Hopkins, Phyllis Bray (Mt. Vernon Christian); Robert Hubbard (Buckeye Christian); Harry Holland, Lee Mullins Jr. (Livingston Christian); Clay Colson, Bobby Machal (Brodhead Christian).
Original Treasurer: CB Owens
Board Members:
Chairman-Scott Parkey
Vice Chairman-Steve Owens
Secretary-Debbie Brown/Cynthia Rogers
Treasurer-Julie Marks
KCA Supporting Churches are:
| | | |
| --- | --- | --- |
| First Christian | Scott's Fork Christian | Livingston Christian |
| New Antioch Christian | Brodhead Christian | McKinney Christian |
| Wildie Christian | Southern Heights Christian | Crab Orchard Christian |
| Climax Christian | Level Green Christian | Bethel Christian |
| Victory Christian | | |
| | | |
The Trustees are:
Betty Price (Crab Orchard Christian)
Debbie Brown (First Christian)
Heather Akers (Scott's Fork Christian)
Cynthia Rogers (Brodhead Christian)
The Church Directors are:
Jesse Clark, Raymond Hatfield, Dale Ballinger (Advisor) – Bethel Christian

Cynthia Rogers (Co-Secretary), Steve Owens (Vice-Chairman), Tracy Valentine (Advisor) – Brodhead Christian

Sam Mullins, Terry Thorton – Climax Christian

Betty Price – Crab Orchard Christian

Scott Parkey (Chairman), Debbie Brown (Co-Secretary), Bruce Ross (Advisor) – First Christian

Charley Smith, Val McCord (Advisor), Julie Marks (Treasurer) – New Antioch Christian

Courtney Rose May, Heather Akers – Scott's Fork Christian

David Jones, Dean Bastin – Southern Heights Christian

Ricky Davis (Advisor), Rick Hourigan, DeWayne Stipe – Victory Christian

Connie Smith, Angie Parsons-Woods, Gary Pettyjohn (Advisor) – Wildie Christian